Target Customers
HNWIs & UHNWIs residing in target markets and seeking personalized wealth and estate planning solutions.
Distribution
BtoBtoC: banks, private banks, Family Office and asset managers with access to target customers.
Product
Life insurance or capitalization contracts (depending on the subscriber's country of residence). Our range of products is accessible with a minimum investment of over EUR 250,000.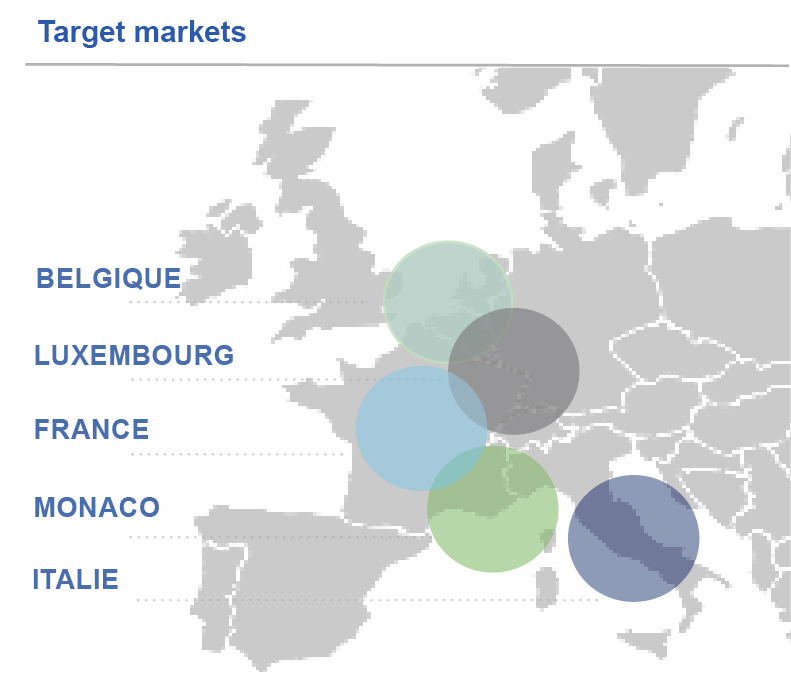 Allianz Life Luxembourg markets its high-end life insurance and capitalization products dedicated to HNWI customers who are free to provide services in certain countries of the European Union. We work in open architecture with various insurance intermediaries, CGPI, Family Offices, Private Banks. We have implemented specific products adapted to the regulations of the following countries: France, Italy, Luxembourg, Monaco and Belgium. Our company offers solutions adapted to your country of residence and your nationality in certain countries of the European Union.
Our investment vehicles
Within our life insurance and capitalization contracts, we offer you different types of support:

 Dedicated Internal Funds (DIF)
 Internal Collective Funds (CIF)
 Specialised Insurance Funds (SIF)
 External Funds